"And Don't It Feel Good"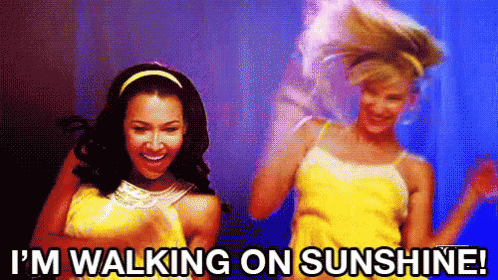 Journal Entry 12/30/18
It's that time of year, the ending of one and beginning of the next, where everyone starts speaking of their "New Year's Resolutions." New Years is always hard for me, because if I'm being honest half the time I still think its 2017, now I'm going to be two years behind on my papers!!
For 2019 my resolution is going to be broad. I simply claim that this year will be the best year my life. It will be a "spark" that ignites my future. Opportunities, travels, jobs, and people that I encounter this year are going to change my life forever, I know it.
Looking ahead there are already things lined up that I'm so excited for. I start my new job at the University as well my last two years of college January 8th, GO BLAZERS! I get to see my childhood heartthrob, Jesse McCartney, January 14th! And I'm traveling to Las Vegas, Nevada at the end of January. Oh and the Bachelor comes back on…
Wow January is going to wear me out!!!!!
March, me and my hunny will go see PINK in concert! Huge heart eyes! And this year I will turn 21 in September. So already knowing all of that I can only imagine what else is bound to stir itself up.
I have watched God bless me in so many ways this year and I know He has so much more in store for me. Another statement I will live by in this new year and even now is: "Whatever you do for me God, I will turn around and bless others."
As you're looking to the new year and you're writing the same old same old resolutions. You know em' we do it every year… Eat healthier, lose weight, procrastinate less, yada yada yada. These are great! But include some things that actually make you like super excited and not the least bit dreadful. Find some lyrics like me and speak them over yourself!
I decree and declare 2019 will the best year of my life, that I will be walking on sunshine, and I will bless others!