John 14:27 speaks of a perfect peace. Jesus refers to it is "My peace." So you know it's the good stuff.
10/21/18
A stance against mourning. You know how people always say "Choose joy" well I've been saying that's what I was doing for a long time, but this past week I actually felt it.j I felt myself leave mourning behind me. WHOOP WHOOP. It feels good to finally feel good again!
"And then, after your brief suffering, the God of all loving grace, who has called you to share in his eternal glory in Christ, will personally and powerfully restore you and make you stronger than ever. Yes, he will set you firmly in place and build you up. And he has all the power needed to do this—forever!Amen."

1 Peter 5:11
I love the last bit of this scripture that says "He has ALL the power needed to do this." Because he lives in us, that means we have this same power living inside of our lil bellies. The power of God to pick ourselves up, dust off, and set our feet back firmly on the ground. We can do it! I believe God wants to have confidence in him and in ourselves as well. To know that we are strong. We have power and control in our lives.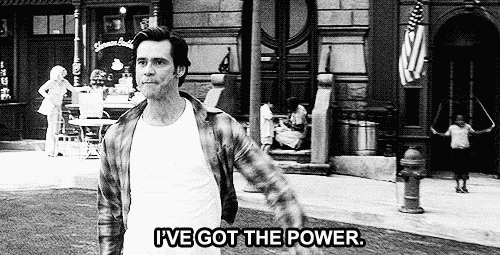 So maybe you just need to think to yourself "I got this." Like seriously, think it right now. Okay good. Don't allow what's going on around you to take your power. Don't allow yourself to hide God in the mess of your chaos.
One of my favorite songs…
You call me out upon the waters
The great unknown where feet may fail
And there I find You in the mystery
In oceans deep
My faith will stand
That right there, those five bolded words— And. There. I. Find. You. He's not out here looking for us like we are lost sheep. No. He knows us. He knows exactly where we are, no need to drop him a pin. 📍 It's up to us when we decide to realize "Oh hey God, you're like actually there." Because he his. He's waiting on you to call upon him. To choose him and that joy he's got calling your name! So what's it gonna be? Lasting Peace?