SNOWWWWW DAYYYYYYYYYYY!!!!
Today it snowed in Alabama. For the people who moved to the South for warm weather… they're probably not stoked with how cold it's been lately. This was the first "off day" or better yet "me time" I've had in a lonnnnnng time. So I knew exactly what I wanted to do. BUBBLE BATH. I thought I'd take this opportunity and give you insight and tips on— What To Do and How To Do your very own Pamper Day.
Step 1- Make Coffee. For me this all starts with heating up my Keurig then I pop in a Great Value Breakfast Blend Ground Coffee Pod
Step 2- Light Candles. I tend to find as many candles… *all the candles* in the house and bring them with me haha. I turn the lights out and let them light up the room (it's as relaxing as it sounds guys.)
Step 3- Run bath. LOTS of bubbles!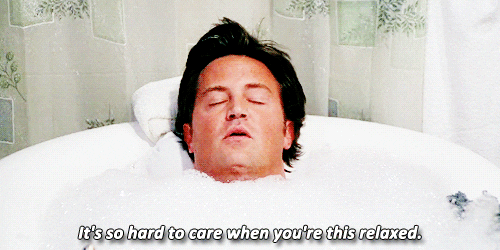 Step 4- Netflix. I will either pull the app up on my mac or my phone and binge watch like crazy.
Step 5- Bath Bomb! You can literally get bath bombs anywhere now days and there a must!
Step 6- Relax. Stay in there as long as you like. I can seriously stay in the tub for hours without shame. ✰ LIFE HACK ✰ Let the water run to the top then If you want it to be hot again let some out and run the water some more. I know this is probably terrible for the water bill (sorry dad) but I'll honestly let the water run the whole time I'm in there sometimes haha.
Step 7- ROBE. My fuzzy robe is the best thing to ever happen to me. It's so much cozier to put it on!
Step 8- Face Mask. Ah my favorite part! I love masks, all kinds! Treat your skin during this time!
Step 9- Do your nails. When I actually do my nails, and since I've had enough time to take this long break out of my day,  this is the time I'll do them. Very rare.
Step 10- Read. This is the best time to dig into a good book.
Step 11- If you're like me you can throw in watching your recorded episodes of Say Yes To The Dress.
Step 12- ✰ LIFE HACK ✰ Last but not least, girls is it not such a pain having to wash then dry your hair? Too much time!! I've learned if I leave my hair up in a towel for a while then when I go to put my oils in and dry it it takes like two minutes compared to twenty!
Have the best spa day and you time ever!! Xoxo.
A movie to set the tone for your day:
Sleepover.