This year = My year.
Wow it's 2018… weird. Like really really weird. 2017 was the year I had looked forward to growing up. Graduation year. Now that it's gone, I'm ready to see what more life has to offer. This was the first opportunity I had to post this year… hahahaha. Time gets away from you and if you're not careful you get lost in the chaos and forget to just live. I will not do that this year. Instead of "New Year's Resolutions" I've decided to create new mentalities. I started off my new year with some much needed sleeping in. I finally purchased a 2018 planner. It seriously took me two days and several hours to pick one… but it had to be perfect. I worked out! I know! Why is it that working out is something I want to do but don't want to do at the same time? I wanted to make it a point to start my year off by posting, by doing what I love and what I am passionate about. I am going to be dedicated to taking my blog more serious this year. I'm excited to see where it goes! SO! Back to my "mentalities." You're probably thinking what are you talking about? But new year, new lingo! My New Year's Mentalities for 2018 are *drum roll please*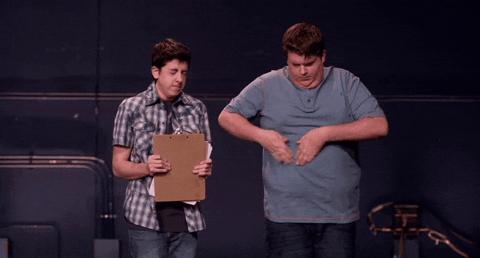 Being healthy mindset. Not a huge diet or work out everyday, but something that I     know isn't completely unreasonable for me. "Know thyself."
Go with the flow. Probably the one most against me. I'm OCD. I'm a control freak. Literally both. Controlling and a freak. BUT I  want to release the reigns a little bit and be able to be stress free way more than I've ever been. #NOMORESPLOTCHING
Say Yes. Be adventurous. I don't want fear to limit me in any aspect of life. I really want to jump out of a plane this year! If you're thinking thats crazy why would you ever want to go skydiving? Well I have your answer. My mother's favorite song was "Live Like You Were Dying." Tim McGraw sings
"Skydiving
I went Rocky mountain climbing
I went 2.7 seconds on a bull named Fumanchu
And I loved deeper
And I spoke sweeter
And I watched an eagle as it was flying"
I want to do it all. A different, somewhat challenging, but fun way to honor my mom. I   know she would love it. Maybe not all this year, but within my life. This year I want to go skydiving! Face my fears, with a good reason to!
So, its a new year. Some people may look at me and think how? Sometimes I ask that same question. How do I do it. How am I doing it. As our church was having our last service of 2017 and bringing in the new year, Holy Spirit took over big time! So many revelations were released over the new year to come. Holy Spirit gave me my very own revelation for what this new year will be for me. 2018 is my tiny package, wrapped, and hand delivered from Holy Spirit to me. 2018 is my hope. I created social media sites for my storefront but also another blogging outlet under the name @__mylifeisyours. I touched on this in one of my recent posts. 2018 is my hope and I'm clinging on tight to it. Three months ago the enemy threw everything he had at me. It even feels weird to already be able to say the words "months ago." He gave me what could seem like every reason to wave my white flag and give up. A man stood up in our service the other night and said something that broke off everything the enemy had on me. He said "The enemy can only do so much. He only has so much. So once he's thrown everything he has at you, THAT'S IT! That's all he has." But with God there is no end. So even though life has been a little rocky I know that it can't last forever, because the enemy doesn't have it in him. I know that my God is never-ending. He's a step ahead of me always. He's got me. He's gifted me this year. It really is a new year in every way possible. It's hope. It's promise. It's a line. It's me crossing into a place where the enemy can't touch me. It's safety. It's what I have my eyes on because I have no desire to look back. I think we take for granted the thought process of not knowing what will happen in the new year. I know personally that I could have never predicted 2017. But I can trust in God, pass his test, and love him unconditionally so that he can bless me in this new season. The Father can't give unless we give too. We have to be just as much as invested in this as He is. It's only fair. It's how relationships work. I want to see growth this year, in me. Here is to 2018, the new year I'm looking forward to.